The financial services industry has seen drastic technology-led changes over the past few years. There are macroeconomic trends sweeping the world, and technology-driven influences buffeting the industry. Executives from financial institutions need to buckle up as the signs of the technology catching pace, is not something to be overlooked if being in the market chain is a concern. Accord Fintech, an ISO 9001:2008 certified company, is one of the leading technology providers of financial solutions for the capital markets and financial institutions. Specializations include financial content, software development and website development using a plethora of platforms. The company has proved itself remarkably in a span of 10 years and emerged as one of India's leading content provider, having a large client base of around 1,000 satisfied customers across India and overseas.

Accord's primary objective has been to build software applications and technology solutions for mid and large sized organizations, building user-friendly software, and development of products & applications and web solutions, which cater to the businesses' technological needs in India. These focus areas and goals comfortably align with the concept of 'Digital India'. As a driving force of growth for the organization, Accord Fintech has team of 200+ professionals with a cumulative experience of more than 500 man years engaged in conceptualizing, designing and implementing end-to-end business solutions. This team of financial and database analysts maintain information related to Company data, Mutual Fund and Insurance. "We understand and analyze the needs of our customers and build customized solutions to address their specific requirements", adds Mukund Shinde, Director at Accord Fintech.

Well Acquainted to the Soaring Market Demands
According to EY's recent report, FinTech reached the 'early majority' adoption stage, as 33 percent of clients in 20 countries now use at least two FinTech services. In order to cope with the exponentially increasing demands and attain self-reliance in all segments of the financial domain, Accord Fintech has been taking significant measures to
fixate on product development. The measures direct towards major additions in the infrastructure for development, content, automation which includes conversion of PDF data to database form, validation, testing, and other product development processes, with the latest - and in many cases - the first of their kind in the Fintech industry. Moreover, the process of product development is constantly being fine tuned to meet market requirements with reduced time of order execution.

"Data powered by Accord Fintech' is a symbol of the accuracy, reliability and timely update"

A Range of Ace Class Financial Products
Ace Equity, Ace MF and Ace Wealth Manager are three of the most significant products by Accord Fintech that has helped the company and their clients stay ahead in the competition with a simplified approach to a comprehensive set of existing challenges. Ace Equity and Ace MF form the part of Research & Analytical Applications offered by Accord. Ace Equity is an application which gives a comprehensive financial data of more than 35,000 Indian companies, of which more than 27000 are private companies. It comprises of financial statements, quarterly results, share holding, adjusted stock price, equity history, and corporate action etc. with option to run query or filter. A similar database, Ace MF is an application for mutual fund research; it covers 42 AMCs and more than 10000 schemes. Data spans all basic details of the schemes , portfolios, assetwise , sectorwise details, fund manager's details, NAVs since inception, ratios, risk, returns, dividends, bonus, MF news and several other analytical data points. The wow factor for both the above products is their ability to automatically generate multi sheet/multi page financial scorecard/fundcard which can then be sent to clients. This is a unique blend of tech powering the data, which has automated routine manual work. Accord has also designed the innovative Excel Add-In wherein the data is directly opens in the Excel and is automatically updated. Moreover, for financial world the accuracy of numbers is paramount, hence Accord has released a game changing innovation aptly named as VOS (Validation on the Spot) which is widely appreciated by the financial industry and it has served as a benchmark for other data providers. Both these products cater a large base of Government Agencies, Asset Management Companies, Banks, Investment Banking firms, Business Schools, Stock Broking firms, Rating Agencies and international data providers.

Designed for the back office and distribution system, Ace Wealth Manager is a comprehensive web based multi asset back office solution with Transaction, Revenue Management,
MIS and Client Portfolio. This is widely used by pan India distributors as well as individual IFAs.

Another product offering of Accord is Ace Transconnect; a web based MF Online transaction application for Purchase, Redemption, Switch, SIP, SWP, and STP of mutual fund schemes. This platform brings to the table, Client Registration, On-boarding, KRA/Aadhaar API Integration and the mutual fund information. This is compatible with BSE Star, NSE NMF, MFU and Channel Partners mode. It has value added features such as Financial Tools and Goals Planning. It also includes a Robo Advisory feature which allows the user to have customized portfolios for various risk appetite and goals.

Given the class of products offered by Accord, it is only left to the imagination as to what kind of resources enable Accord to introduce such sublime products. "Our skilled resources along with state-of-the-art infrastructure facilities, gives us the upper hand with streamlined processes that help to serve better", answers Samuel Martis, Director at Accord. Accord believes that people as well as technology are the drivers of its growth, hence Accord has invested in a sound and stable infrastructure for smooth operation, communication, and collaboration with clients. With the zeal to meet every individual customer's requirements, Accord Fintech has strong determination to set up a powerful product portfolio that will come to be known for its reliability and result oriented standards, thereby contributing to the demand fulfillment of financial solutions.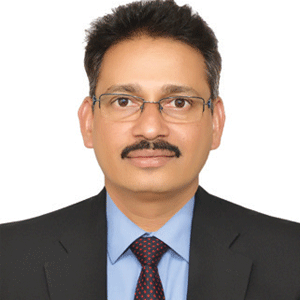 Samuel Martis, Director
Accord also distributes the data to various financial institutions via the automated data updator application. 'Data powered by Accord Fintech' is a symbol of the accuracy, reliability and timely update of the data provided by Accord. Since Accord has a unique combination of tech as well as data expertise, it is trying to leverage this for its future product offerings. Also with the popularity of smartphone and apps Accord has jumped on the App bandwagon and has begin to offer some of the products which were typically web desktop based to the mobile based environment.