Trepup's Trepmail is easily one of the top five products in India in 2018. Trepup is an online business networking service company with global presence in 194 (out of 195) countries and in 35 dependent territories. It is a 'Made in India' product that reflects a sense of nationalism and ownership.

In June 2018, Trepup introduced Trepmail - a marketing communications service used for advertising, direct marketing, personal selling, and promotion. With Trepmail, users can create and send email newsletters, manage contacts, and customize email marketing activities.

Trepmail solves a pain point for businesses in the world by combining the main elements of both networks and email marketing on one platform to provide businesses a direct way to reach their followers and customers. Email marketing is considered one of the most trusted and effective forms of business communication globally. It increases return on investment (ROI), reduces marketing costs, and provides measurable results.

With social networking services like Facebook, Twitter, and Instagram, the only way to reach followers is by posting content. There is no assurance that followers will see the post. While advertising is another option, it is more expensive and also does not guarantee that followers will see the advertised content. With Trepmail, users can connect with their followers in a single, easy, and cost-effective manner, unmatched on the globe. Many businesses that shied away from email marketing because of high costs, can now use Trepmail to communicate and sell their products.

What makes Trepmail so unique and disruptive? Here are the distinguishing features of the product that sets it apart from other email marketing service providers worldwide.

Pricing
Trepmail has a pricing structure that makes it affordable for all users, particularly in India. It uses a freemium business model and is designed for small and large businesses that wish to send email newsletters.

To get started, each Trepmail account is given 1,000 email credits for free. The price for additional email credits is approximately 70 percent less than global email marketing service providers. There are beautiful email templates with creative and unique backgrounds and geometric shapes that are also for sale. These features are not offered by other email template providers. Trepmail's email templates are priced as low as USD 1, and many are free. There are frequent offers with 25 – 75 percent discounts on most email templates, making email marketing inexpensive for users globally.

Dashboard
Trepmail has a comprehensive dashboard that displays data including file storage, recent orders, email credits, contact lists, newsletter statistics, and quick links. The architecture is well planned and keeps each section in an information silo making it easy to understand. This detailed and simple view is not provided by other email marketing services.

Another helpful feature that other services do not provide is the detailed summary about email credits. It is designed similar to a bank account statement where a time period can be selected, data filtered, and the email credit summary printed.

4 Steps
Email marketing can be complex and require in-depth knowledge to maximize ROI. Not every user possesses this knowledge, but all aspire to have effective email marketing. To address this challenge, Trepmail made it simple and convenient for businesses to advertise, promote, and communicate to customers.

Trepmail's hallmark is the four-step process. Sending email newsletters has never been so easy and quick. Users are guided through a simple process and are given the tools to create engaging and responsive newsletters that can be sent immediately or scheduled at a later time. Users can select the appropriate country and time zone and choose to adjust the delivery timing based on daylight saving time.

The 4 steps:
1. Set up the email newsletter by providing basic details
2. Design the email template
3. Add newsletter recipients from the contact management system
4. Send or schedule the email newsletter
If a user has an email template and a contact list ready, email newsletters can be sent in seconds.

Email Templates
Email templates are an outstanding feature on Trepmail that have been carefully developed and designed. The email templates are good-looking and responsive. They are either for free or can be purchased at a reasonable price.

There are 17 categories of email templates, such as education, fashion, and food, to choose from. Each email template comes with a 5-star rating and a bestsellers rank. Email templates have one, two, and three columns and are well structured for ecommerce emails. On a mobile device, the structure converts into a one-column layout for easy readability. All email templates can be customized to encourage recipients to engage with the content.

Editor
Trepmail's email template editor is the best we have seen globally. The drag and drop feature makes it easy to edit email templates. This WYSIWYG (what you see is what you get) editor shows users what the final newsletter will look like while they are editing it.

The editor gives users the flexibility to build and customize HTML and CSS email templates with different designs and patterns. Even users who do not have coding or designing knowledge can edit email templates like a pro. Users with coding experience can upload an HTML, ZIP, or RAR file, or write their own code.
Trepmail supports rich media to create captivating newsletters. Users can add video and audio that are embedded in email templates using HTML5 technology. This feature is unique to Trepmail and is effective in generating click-throughs and conversions.

Trepmail's email templates also provide geometric shapes, a design feature for photos that is unmatched in the industry. The 27 shapes transform email templates into eye-catching communication tools and can only be found on Trepmail.

Library
The user's library on Trepmail can include photos, videos, and music. The rich media is synced from the user's Trepup business or personal account and stored in the library, which can then be used in templates to send email newsletters.

Trepmail's library includes default folders such as products, events, stories, and other folders that the user has created. The media used in newsletters is stored in a separate folder in the library for easy accessibility. Trepmail has its own player to view photos and play videos and music without third party support.

Many business people have photos and videos about their products uploaded on multiple websites. With a few clicks, all the media from that webpage can be imported to the user's library and used in newsletters. This feature is unique to Trepmail and is useful in keeping branded communication consistent across all marketing channels.

Trepmail offers unlimited file storage so that all rich media is in one place. There is no need to upload photos, videos, and music again since they can be reused from the Trepmail library.

Contact Management System
A remarkable feature that Trepmail offers is the Trepup followers list that is created by default. This list adds all the followers that are in the user's Trepup network. With Trepmail, there is a 100 percent certainty that users will directly reach their followers, unlike social networking sites such as Facebook and Instagram, where the principal way to reach followers is by posting content or by advertising, which can be expensive.

Trepmail gives users the ability to upload an unlimited number of contacts. A user can upload multiple contact lists using TXT, CSV, XLSX, ODS, and VCF file formats. Another noteworthy feature is that contact details can be directly imported from Gmail, Yahoo, Outlook, and Mail.Ru, making it easy to reach all contacts saved in other email services.

For each contact, Trepmail stores details such as name, email address, display picture, social links, and organization details. These details are stored similar to a vCard in a smartphone. That's not all. For each contact, Trepmail displays the number of campaigns sent, open rate, and click rate. These details give users valuable statistics for future email campaigns.

Trepmail automatically validates email lists, cleans them, and removes invalid and nonexistent email addresses for free. It offers users a valuable feature that increases inbox delivery and decreases bounce rates. With this feature, users do not waste email credits on invalid email addresses. Other email marketing services do not provide this feature, whereas Trepmail has built it into its system.

Reports
Trepmail's reports give users important insights into their email campaigns and help to track and improve email performance. They provide important recipient and newsletter statistics, so that appropriate contacts can be targeted for future newsletters. Users can compare and download two reports simultaneously. They can also view a graphical representation of data for different time periods on any device-mobile and desktop. Reports display recipient-related newsletter activity. For example, users can see all recipients and the recipients who opened, clicked, and unsubscribed from the newsletter.

Trepmail gives all report analytics and features for free, whereas other email service providers charge a fee. Even those that are free, do not provide the number of performance metrics that Trepmail does. Reports can be downloaded, printed, and shared with a six-digit password.

Payment and Security
Data security is of critical importance to Trepup, especially when security breaches are increasingly common in today's world. Recently, the Reserve Bank of India issued strict payment data localization rules. While technology multinational companies have found it difficult to implement the new rules, Trepup has already localized its user payment data. Additionally, Trepup has integrated Europe's new General Data Protection Regulations (GDPR) in all 194 countries that it is present in, including India.

Trepup is compliant with Payment Card Industry Data Security Standard (PCI DSS). The company partnered with SISA, one of the top global payment security specialists, to help maintain a secure environment for processing, storing, and transmitting card information. Some of SISA's clients include Flipkart, Paytm, and Infosys.

Trepmail's payment process uses 1-Click technology. With 1-Click, the address and payment card details need not be entered every time a transaction is made. Trepmail preselects these details so that the transaction is completed in a single click. The payment process is easy and seamless, especially for frequent transactions. Initially, Amazon had the patent for 1-Click technology. However, the patent expired in September 2017 giving Trepup the opportunity to implement it.

Email Infrastructure
Trepmail has a robust email infrastructure that includes a well-planned network of email servers, IPs, and domains. Trepmail's go-to man in this department is Sunny Marwah, an email server specialist, whose primary task is configuring the mail servers according to major mailbox providers such as Gmail, Yahoo, Hotmail, AOL, and Mail.Ru. The other day-to-day tasks are real-time queue monitoring and smooth email delivery.

Trepmail complies with the CAN-SPAM Act-a US law that establishes the rules for commercial emails. It sets the requirements for commercial messages and gives recipients the right to unsubscribe from emails. There are strict penalties for those who violate this law. Trepmail follows anti-spam rules,acts aggressively against spam complaints, uses email authentication, and suppresses hard bounce.
Conclusion
India is one of the world's oldest civilizations with a long technological and scientific tradition. It is therefore not surprising that it has produced many notable innovations in the last several decades. Trepmail is one such Indian innovation.

Trepmail's new-market disruption will cause a ripple in the industry. There are many good email marketing services globally, but the features provided by Trepmail are exceptional. The low prices make it affordable for everyone, including big and small businesses. This combination of great features and low prices makes Trepmail a remarkable service that is definitely here to stay.

Trepmail is available in India and will launch in the EU next month, followed by the remaining 194 countries that Trepup is in next year.

Jaypal Solanki, CTO, says, "Our goal was to give businesses a better alternative to posting on social media to reach followers. We therefore developed a marketing communications service that capitalized on networks and email marketing, thereby empowering users to reach their followers directly without algorithms and other filters."

Pankaj Haldankar, Senior Product Designer says, "Visual communication was critical in the overall design of Trepmail, but particularly for 4 steps. My goal was to take a complicated process and visually reduce it to its most simple building blocks for users."



Pankaj Haldankar, Senior Product Designer

Bina Haldankar, the user-interface designer who created the email templates says, "Creativity never goes out of style. This was the guiding light in creating beautiful and unique backgrounds for email templates."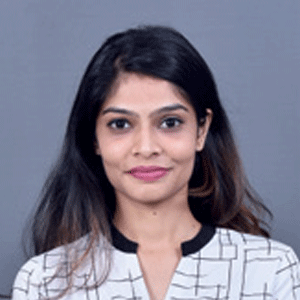 Bina Haldankar, User-Interface Designer

Pooja Kapuriya, Senior Software Engineer, who developed the contact management system says, "Working on Trepmail enhanced my skills beyond just writing code. For me, the most difficult but interesting task was to build the contact management system in a way that made it very easy for everyone to use."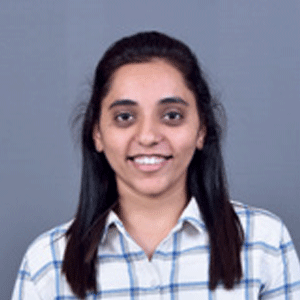 Pooja Kapuriya, Senior Software Engineer

Neeraj Malkani, Senior Software Engineer, who worked hard on payment security says, "Trust takes years to build, seconds to break, and forever to repair. We continually kept this in mind while building a highly secure payment process that would be easy to use and trusted by users worldwide."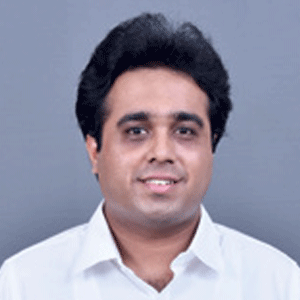 Neeraj Malkani, Senior Software Engineer

Suraj Gupta, Senior Software Engineer, the man behind creating the reports says, "Trepmail reports turn data into information and information into insights by analysis of newsletters, helping users to target their audience."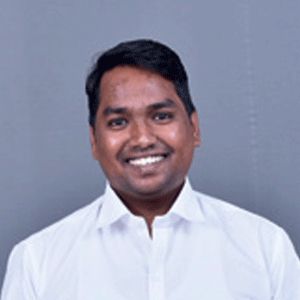 Suraj Gupta, Senior Software Engineer

Sunny says, "Building reliable and compliant email infrastructure ensures consistent email delivery and effective campaign output. On Trepmail, users can send bulk email with ease."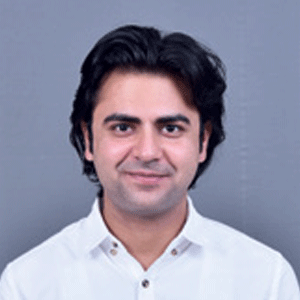 Sunny Marwah, Email Server Specialist