Digital transformation powered by Internet of things has influenced every aspect of human life. IOT has the potential to be limitless in the future since it collects and processes huge data and helps in realtime processing of data from various systems. It impacts organizations' growth by opening up new investment opportunities, reduces operational costs, improves customer experience and decision making, and increase revenue. Therefore, it becomes necessary to employ advanced engineering solutions to bridge the gap between technology and the needs.

Avench Systems is an electronic product company specialized in embedded systems and develops models tailored to meet even the most challenging customer needs. The organization was co-founded by Anuroop M with an aim to constantly evolve with technology to help simplify life and become a global leader in providing embedded technology solutions.

In an exclusive interview with CIO Insiders magazine, Anuroop M., Co-Founder & CEO of Avench Systems discusses the organization's offerings, his future roadmap for the organization, and much more.

Give us a brief account of Avench Systems and its position in the IOT services industry?
Avench Systems was established in 2015 and is into product designing and engineering services. We deliver product engineering services in embedded electronic design and system software development. Avench Systems also create embedded software specialized in IOT gateways, test and measurement, remote monitoring and data acquisition systems. The market is very challenging
because it's not just about software or hardware but encompasses all the aspects of technology and automation. So, hands on experience in embedded system is what we really need in the industry. We have a team of 50 people comprising of seasoned professionals and leaders with more than two decades of experience in the field. This enables us to offer technological expertise to our customers, for their products, who are mostly Tier-II and Tier-III OEMs. We also add value to the market by serving clients around the globe with over 80 percent of the clientele from North American and European market.

Most of the embedded System projects follow an agile method that enables us to eliminate redundancies and fastens the time to market
What are the impacts created through your IOT based products and also tell us about the customer experience.
Most of our IOT customers approach us with a concept and we are expected to provide them with tailored solutions. We have two types of IOT customers, industrial and non-industrial. We have also been a part of companies such as Panasonic, performed Research and Development (R&D) for IOT because we have vast amount of experience in electronics and IOT. We decide and choose what is best for the customers and perform customization of IOT for them and deliver prototypes in a short time frame. These have allowed us to make a lot of impact in several market domains.
How do you ensure customer satisfaction at each level and what kind of approach do you take for the same?
Understanding the customer needs is where we focus for the magic to happen. We believe customer is the domain expert. They want the solution by merging their technology and our expertise and IOT is one solution to it. So, we understand the need, decide what customization needs to be done and design it to add value for our customers. We have a well-defined process to approach the problem and provide solutions through efficient
technology from Ideation and engineering to prototyping and manufacturing the product.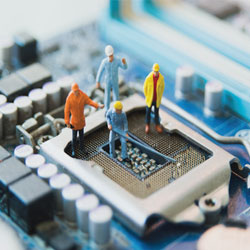 Tell us about the technology framework that Avench Systems has built and what are the latest technology that you are planning to adopt?
We have certain libraries in house where we know what works for certain IOTs and modules. We also have inhouse Intellectual Property (IP), which helps us come up with a defined procedure to reach the outcome and are also looking forward to leveraging the recent technologies and innovations such as Artificial Learning (AI) and Machine Learning (ML). Avench Systems employs technology that helps save time and effort and improves efficiency to drive organizational growth. Most of the embedded System projects follow an agile method that enables us to eliminate redundancies and fastens the time to market. We want to provide better experience to the customer through technological advancements.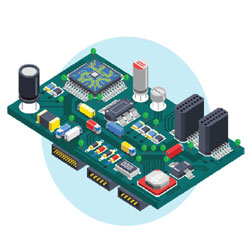 What does the future roadmap look like for Avench Systems?
We have a plan to make evaluation kits and boards for AI and ML based applications and we are also planning to launch product solutions according to the demands of the market. Avench Systems is also trying to foray into embedded analytics which is a dynamic industry and we see new and different functions gaining ground all the time. Right now, we want to focus on providing the best human experience to our customers and not just the best technological experience.