Small businesses are often hamstrung by lack of technological implementations and infrastructure cost. In order to accelerate their business growth and go to market strategies, enterprises often choose CRM Solutions. However, using a CRM is not always easy. Often, businesses get stuck with manual input of engagements and deliverables. Yet, increased CRM demands are necessitating a lot of customizations for customers. This is where development in Salesforce scores. Although these are next generation-progressive technologies, Salesforce services are only limited to most of the top enterprises in the Indian Territory. Salesforce, the USD 8.3 Billion cloud-first business, and one of world's finest CRM provider is liberating small businesses from the burden of managing technology and is making them use the platform to increase customer engagements. Other than offering CRM solutions, Salesforce also provides a platform which can address multiple industry requirements by considering customer pain points. Moving in the same league, Bangalore based global Salesforce service provider CEPTES Software, hastens the business value through Salesforce consultation, digitization, and product innovation.

Unleashing the Salesforce Platform for Product Innovation
CEPTES with its diverse team works with clients from multiple industries from initial ideation to build, test,and deploy applications in fast cycles. Currently, the company treads the market with three applications which are present on the AppExchange;

Encryptik: A native data encryption solution, XfilesPro: An external files
storage solution that can be integrated with any cloud or local storage system, and DataArchiva: The only native structured data archiving solution. DataArchiva is a Gartner listed solution that can save up to 80 percent of data storage cost without moving data outside of the Salesforce Platform. Designed to work with Shield, Einstein Analytics, US Gov Cloud and GDPR, DataArchiva is CEPTES's flagship product. Being a Salesforce native data archiving solution, the application is simple, cost-effective, secure, and offers instant accessibility and analytical insights.

" DataArchiva, a Gartner listed structured data archiving solution & CEPTES' flagship product is designed to work with US Gov Cloud, Salesforce Shield, GDPR and Einstein Analytics "

As the structured big datasets spanning various applications is increasing, the value of big data system has grown in recent years. This is where Big Object works as a nearline repository which addresses cost considerations while offering an analytical solution. By significantly reducing capital & operational expenditure, DataArchiva offers performance enhancement, compliance & governance, templatized archiving options for industries, hassle-free archival and restore process, and a DIY approach.

The next big leap of CEPTES is this year's Dreamforce scheduled for September, which is the biggest cloud event in the world. Exhibiting at booth number 1942, the company is going to present DataArchiva aiming to bloom the Salesforce ecosystem.

Raising the Bar While Leveling the Playing Field
In today's business world enterprises are increasingly dependent on technological tools to manage their business operations. In the past few years, the technological investments done by SMEs have significantly increased. Caught up in various business challenges like data operations, security, customer experience, cost optimization, competition, maximum ROI, and resource management, enterprises are increasingly looking forward to receiving a productive technological consultation. Considering all these complex business challenges, CEPTES offers Salesforce integration services that include niche details to build a strong base to
understand technology and integration methodologies.

As Salesforce integration is one of the toughest tasks to do and you need high end expertise, CEPTES has earned a name for themselves as one of the most trusted Salesforce integration service providers. They have successfully delivered 50+ integration projects till now. Along with Salesforce integration service, the company offers solutions related to Salesforce Lightning and Einstein Analytics. CEPTES also builds custom Salesforce solutions for specific business requirements.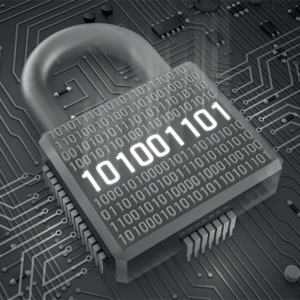 A Journey so far Dotted with Many Milestones
With over 150+ customers, 200+ completed projects, 3 global offices, and close to 100 member team of Salesforce certified consultants, CEPTES has established themselves as a center of excellence in the industry since 2010. With a blueprint to focus on Europe, North America, and South America, along with New Zealand and Australia, the company is all set to increase its footprints in all the 5 continents. They recently joined the Pledge 1 percent movement, in order to give it back to the society by offering 1 percent of their product, profit and employee time. CEPTES looks forward to becoming a Salesforce gold partner and one of the most sought after players in offering Data Archiving Solution. Currently offering both horizontal and vertical solutions to multiple industries including healthcare, financial, supply chain, government, and manufacturing, the company's services are intricately built to make customized needs a reality for clients. The successful and lightning fast transformation of ideas to reality is what CEPTES aims for, thus making the aproach, an undisputed part of their products and services.