Whether you are a new investor or active trader, Coinage Capital is committed to excellence and putting the investor first. Headquartered in Gurugram, Coinage Capital is a leading provider of investment solutions with an emphasis on customized solutions in the area of financial advisory, capital market, wealth management and alternative asset management to its clients that includes retail, corporate and high net worth families. Since 2017, Coinage Capital has been committed to providing high value and quality services to its customers. The founder & director of Coinage will further tell us about the company and how they offer a comprehensive solution for all of clients' investment needs.

In conversation with Pawan Kumar, Founder & Director, Coinage Capital

Investment management is in a period of rapid change, driven by shifting investor preferences, margin compression, regulatory developments, and advancing technologies. As an investment service provider, how has Coinage Capital grown and adapted to the changes?
For wealth creation, what matters the most is a person's investment process. After spending 12 years studying and perfecting the investment process, we understood that a platform plays vital role in a person's investing. We came into existence with an advanced-technology investment platform and started offering comprehensive solutions for all investing needs using latest investment products and tools designed to help investors take control of their financial future.

What kind of investment solutions and services does Coinage Capital provide to the customer that suits their time horizon & risk appetite?
Coinage Capital offers a comprehensive solution for all of investing needs. It
provides equity & derivatives, currency, commodity trading platform, all leading Mutual Funds, Exchange Traded Funds (ETFs), IPOs, PMS and ME-GOLD. We start with the services in the trading part of the stock market where we provide platform for equity & derivatives, and commodity trading. We also provide ME-GOLD which is a wallet kind of product, where the client can buy Gold keep it in the wallet and we can deliver it, once the client wants the delivery.

We have come-up with a concept-driven, one-stop solution platform that allows customers to act on their investing desires
The third is investment product. Here we provide clients to invest and buy into a mutual fund. Other than these services, we provide ACE, PMS (Portfolio Management Services) and Private Equity products which is premium investment vehicle with a range of investment options available for HNI (High Net worth Individuals) clients. We have ACE product basket (ACE Fundtech and ACE Large cap) for RETAIL and HNIs both. These are new to Industry investment portfolio with a combination of fundamental and technical parameters. Therefore our advisors allow you to easily customize your portfolios by adding or removing assets or changing their weights. Although we offer more than 10 professionally built investment options, if customer isn't interested in ours, he can easily build his own from scratch.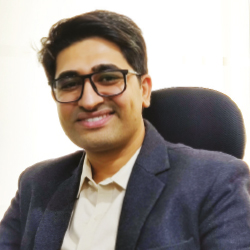 Deepak Khurana, VP- Head-Acquisition
As an advanced-technology investment service provider, how does Coinage Capital offers a full line of investment products and tools to customers that are designed to help investors take control of their financial future?
We have come-up with a concept-driven, one-stop solution platform that allows customers to act on their investing desires—whether it's a hot trend like robotics revolution, a trading strategy using Artificial intelligence (also machine intelligence) or an investment style like Whatsapp SIP. In Whatsapp SIP, client has to mention the amount, tenure and investment category in large cap, mid cap or small cap companies, they want to invest. Post this, the system will automatically start working and will generate SIP. This systematic investment plan is for mutual funds and is done in 5 minutes. We make it easy to act on these concepts by turning them into Coinage advisory intelligently, having baskets of more than 10 investment options.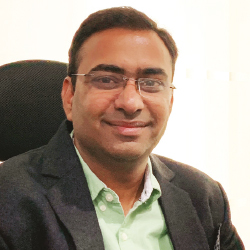 Ajay Sharma, Co-Founder

Please narrate one of Coinage Capital that has left a footprint in Coinage's journey to success.
Our customers expect great value and convenience every time whenever they invest with Coinage Capital. Following this, we launched a campaign in association with Motilal Oswal Financial Services – 'Knowledge First-Learn before you invest, not after'. We started educating our clients through weekly and monthly conference calls and webinars about all products, trading and research tools. This transformation increased 30 percent active ratio within two months only.

What is your outlook for the company? And also what new and unique services does Coinage Capital intend to introduce in near future?
Irrespective of the customer being an experienced investor looking for a simple, cost-effective platform to build portfolios, or a newbie looking for an investment that reflects their interests and passions; Coinage Capital is ready with new Superfast Trading platforms with insight, research, action & review facilities and financial fitness checkup tools to achieve customer's unique investing goals.