A major sectors of the economy are undergoing a transformation as robots, vehicles, and industrial control systems connect to the Internet. This trend is enabling unprecedented levels of automation, not just at the factory level, but throughout business process¬es. Based out of Mumbai, Dynalog India Private Limited provides a full spectrum of quality products for Industrial Networking, Computing and Automation that formsthe heart of wide range applications, including Factory Automation, Smart Rail, Smart Grid, Smart City, Intelligent Transportation, Oil & Gas and Marine. Dynalog is 2 decades old in the industrial networking space. With this dense experience fulfilling application needs in multiple vertical industries allows Dynalog to be involved in emerging networking and automation projects. "The ability to spot emerging trends in terms of evolving technologies, connect clients with appropriate solutions and delivering the same efficiently in a time bound manner is what distinguishes us", says Akshay Adhalrao Patil, Managing Director, Dynalog India Limited.

Spanning a wide spectrum of industries transportation, intelligent surveillance, oil and gas, exploration, energy conservation and management or enabling smart living in urban domains, Dynalog has maintained a consistency and efficiency in their products and solutions. The offerings are focused on enhancing the end user experience. Latest technologies coupled with a cost effective approach has set Dynalog apart from the crowd in the market of smart city solutions. The approach has enabled Dynalog to ensure an evolved way of living, working, and manufacturing without any
compromises.

"Dynalog's smart city product solutions are designed keeping in mind the growing importance of information and communication technologies (ICTs)"

Comprehensive Offerings to Smart City Requisites
Dynalog's offerings include Weather Monitoring System, Intelligent RTU, On Board Controller Unit, and Data Analytics. Dynalog's Internet of Things(IoT)enabled environment monitoring systems actively analyses parameters like temperature, humidity and CO2 to provide services such as air quality management, weather monitoring and automation of homes and buildings in a smart city. The Intelligent RTU handles the water and waste water infrastructure management demand of smart city solution. The RTU solution also monitors consumption and forecasts water use. Moreover, Dynalog has developed Smart vehicle monitoring controllers which gather and transmit fleet vehicle location /speed across a mobile network to command control room. Further, the Controller data from Vehicle combine vehicle data with other data provided by the city/region including bus stop locations and bus status. Certain data combinations result in actionable messages sent back to the vehicle via Command Control Room for Driver Awareness, followed by actionable messages, displayed on the on-board controller units to increase driver awareness of upcoming pedestrian traffic. When it comes to data, Dynalog's Data Analytics solutions offer archiving of the various data points that are thrown by the operating devices which are further analysed with the help of visualization tools that aid in required changes in planning future resources or making course corrections in the existing infrastructure by the civic authorities.

Overall, Dynalog's smart city product solutions are designed keeping in mind the growing importance of information and communication technologies(ICTs). More so, the comprehensive range of products is suitable to address a plethora of smart city requisites like Smart Transportation, City Surveillance/Safe City, Intelligent Traffic management Solution, Smart Waste management & Smart Water
management, and Environment monitoring system. As the MD informs, "Our complete offering of Edge-to-Core wired or wireless Network Infrastructure connectivity solutions enables us to offer superior value by incorporating leading innovative technologies and providing flexible service and expert consulting for mission critical applications".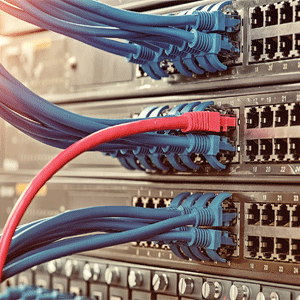 As of now, Dynalog is part of three operational smart cities and has delivered theIndustrial Ethernet solutions currently being used to connect the camera, sensor and other field devices. Installed in outdoor environment, the products are enabled for 24x7 operations of the technological infrastructure. The Products' key features are their Small Form factor to mount in Outdoor junction Box. The ruggedness, fanless and temperature tolerance of - 40 to 75 degree Celsius also account for their differentiating features.

Clearly, Industrial Internet of Things (IIoT) is transforming how Industrial Automation networks are designed and used. IIoT will increase the productivity of the Industrial Automation network. With the large number of currently deployed connected end devices, the understanding of the value of new data that is available at the end device, the deployment of cyber security practices, Industrial Automation is already part of the Internet of Things. Accordingly, in the years to come, Dynalog is inclined to put forth design & development of products capable of being positioned under IIoT demand of Automation need for various Industry sectors like Factory Automation, Manufacturing Industry, Power sector, and Smart City etc.