The rising bandwidth and cloud services demands encountered in the data center have increased interest in fiber optics for data center networks. Both multimode fiber and single mode fiber networks are now being deployed by data center operators. Important data center protocols include Ethernet and Fibre Channel. Recent data center trends predict bandwidth requirements will continue growing 25 percent to 35 percent per year. A key impact of this sustained growth is the shift to higher switching speeds. According to a recent study, Ethernet switch revenue will continue to grow through the end of the decade, with the biggest sales forecasted for 25G and 100G ports. The shift to 25G lanes is well underway as switches deploying 25G lanes become more commonplace. Lane capacities are expected to continue doubling, reaching 100G by 2020 and enabling the next generation of high speed links for fabric switches.

Data, mobility and the Internet of Things (IoT)are generating an exponential amount of data, alarming data center operators to find ways to support higher capacities and higher speeds. Many data centers were designed to support 1-gigabit or 10-gigabit pathways between servers, routers and switches, but today's Ethernet roadmap extends from 25- and 40-gigabit up through 100-gigabit, and 400-gigabit and even 1-terabit Ethernet loom within a few years. Therefore, data center operators have an immediate need to migrate their Layer 1 infrastructure to support higher speeds, and that new infrastructure must also deliver lower latency, greater agility, and higher density.
A division of JAYANI TECHNOLOGIES LLP, JTOPTICS, with more than 12 years of domain experience, has been delivering innovative and high-quality fiber optical products to worldwide customers. The company is a leading manufacturer and supplier of fiber optic and networking products, serving customers all over the surface of the earth. The product range includes Fiber Optic Solution, Copper network solution, Data center Solution, ISP Solution, FFTx Solution, and CATV & CCTV Solution.

"JTOPTICS is driven by an approach to instill reliability, consistency, and quality behind every fiber optic cable assembly"

Taking on the High Density Data Center with Ease
Data centers are densifying in multi-tenant data centers, customers are reducing the size of their deployments by consolidating network gear into smaller footprints. As a result, such data center providers need to be able to expand their network capacity inside a smaller environment. Some older cable management systems and patch panels are incapable of supporting higher density. MTP/MPO cables in the data centers play an important role in ultra-high-density cabling. MTP/MPO multi-fiber connector is about the same size as a SC connector but can accommodate 8,12 or 24 fibers, thus save rack space. The improved MTP /MPO cable assemblies have been developed as an optimum solution for migration to 40G and 100G. These cables play a significant part of structured cabling and data center connectivity. JTOPTICS offers a wide range of MTP/ MPO cable assemblies including Trunk Cables, Harness Cables and Cassette, fully compliant with IEC Standards 61754-7 and TIA 604-5. JTOPTICS Fiber Cabling Solution simplifies the delivery of network services by providing reliable infrastructure components assembled and tested in a factory-controlled environment. The company's end to-end cabling system is an ideal solution for data centers specially when time for traditional cable installation and termination is limited and offer quick plugin deployment for trouble free network performance.
JTOPTICS is driven by an approach to instill reliability, consistency, and quality behind every fiber optic cable assembly. More so, every product is put through their stringent quality control standards and procedures. Besides, JTOPTICS products are designed to allow a high degree of flexibility and customization.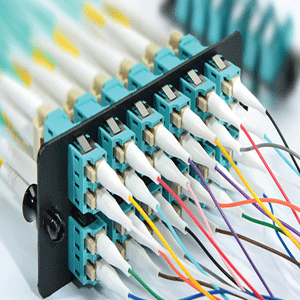 Founded and managed by a group of experienced senior executives from the Telecom Industry, carrying know how from leading Telecom organizations, JTOPTICS remains abreast with the changing technology and demands of the industry. Under the supervision of their highly skilled team of quality controllers, every product is strictly tested on various parameters at par with the international standards. In fact, the team prefers to work in collaboration with their clients to conceptualize their exact requirements.

JTOPTICS is one-stop network solution provider offering multiple fiber optic equipments used to transmit various types of video, voice and data signals over optical fiber. The company's Fiber Optic Transmission products have been extensively used in Telecom, FTTX, Enterprise Network, security surveillance, Intelligent Transportation Systems, Broadcast, Process Control and Digital Video applications. Ever since its inception, JTOPTICS has come a long way to establish itself as one of the most sought after player in Global arena among users of Telecom due to its superior product quality, stringent quality control systems and flawless performance across all the segments of Telecom, Data Center and FTTx users .