Based out of Kolkata, RealBooks is a cloud based GST and VAT compliant accounting inventory payroll software that caters to a diverse range of organizations - small businesses to Fortune 500 companies. Its relevance and expertise in the market is well detailed by the Co founder and CEO in the following conversation.

In conversation with Anurag Mohta, Co-Founder & CEO, RealBooks

Business intelligence has been a staple of an effective corporate entity long before computers appeared on the scene, but leaps in computing power, cloud storage and advances in data processing and visualization have allowed businesses to use their re sources vastly more effectively. How exactly is RealBooks helping organization to embrace these transformations within their organization?

Currently, most people are only aware and use Tally for their business. There are a handful of firms who obviously, due to their different scale and size, use SAP or Navision ERP etc. But by and large, medium sized businesses often stop at Tally for their accounting needs. In this scenario, RealBooks is a very viable alternative because of the significant enhancement on the technology front that we provide over the traditional accounting software. Our offering is built on a number of useful features Document Attachment to reference entries, Consolidation of Accounts across multiple branches/GSTINs, User Permissions and Controls, Handling of large volume of entries, Customized Approval Work Flow, etc. The Document Attachment feature can be a real life saver. Every single accounting entry can a have reference supporting documents bills, statements, vouchers, etc. attached to it, thereby facilitating users with a virtually paperless office. This also brings enormous control and transparency. The multi-branch accounting and multi GST accounting
solution allows consolidation of accounts across multiple branches and GSTINs at a single click in realtime. This is a bottleneck area for most businesses, without any credible and cost effective solution to it. They end up solving this problem by throwing people at it rather than using technology. Usage wise also, we are very simple to use and the average Tally user adapts to RealBooks really quickly.

To stay on top in your Industry, you need expert advice from experienced professional who understand business needs and can design and implement the best solution for your business. What sets RealBooks apart from the swarming market full of Cloud Technology domain players?

Cloud technology is booming and is the future, in the accounting segment, there is no dominant cloud accounting player at the moment. Indeed, there are some solutions in the market, but those cater to single user, and do not serve the purpose for a multi-branch or multi GST setup. We, at RealBooks, are trying to create a niche here and cater to the businesses which have multiple locations. While we have lots of single users also who want cloud accounting, our focus has been to assist businesses having tasks beyond basic accounting, including order management, inventory management, and budgeting related tasks etc. We typically meet significant accounting requirements, over and above just plain vanilla accounting.

The entire GST filing across all those locations was a struggle. It is now enabled at a single click, because all the data is in real time
The implementation team is very proactive in ensuring a smooth data migration and implementation process that is the key to any successful software.
More so, we have taken GST filing to a new level in terms of the reconciliation, and ease of filing. We have automated the reconciliation of GSTR 2A. All one needs to do is upload the 2A JSON files that are available on the GST portal and our software will auto reconcile and indicate the matched and mismatched entries along with details of entries where input claim has been missed or the vendor has not filed returns.
Similarly with TDS, the system can be
configured to ensure that TDS deduction is not dependent on the skill levels of the data entry person but rather it is system driven. Therefore, it is a comprehensive solution that RealBooks provides to its users.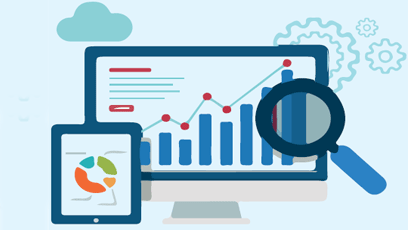 Please tell us about any of RealBooks' successful implementations that speak of the software's ability to handle behemothic amount of data. In terms of number of users, our largest implementation till date is a car dealer that has branches spread across 50+ locations including showrooms, and service centers, etc. The dealer had 150+ users. Now the dilemma was that the entire data was on different Tally files in each of these locations and consolidation was a nightmare. Ensuring accounting reconciliation of each of the branches was a task that never tasted success properly for many years. The client used to have a mammoth accounting team just to ensure that data from all the branches are consolidated. We have a very distributed architecture along with expertise in AWS. Therefore, for us to handle high volume of data is not a challenge. This company had about 20 lakhs transactions annually and we were able to migrate all of that data across all those 50+ locations. The entire GST filing across all those locations was a struggle. It is now enabled at a single click, because all the data is in real time.

Such great feats achieved in the past must be the driving force to achieve more. What further is RealBooks set to transform in the future?

In terms of future, we are keeping an eye on AI for our software to ensure that accounting does not become a repetitive task. With AI & ML we intend to make the accountant's job easier and remove the possibility of error. Today, a good chunk of time is spent on ensuring that the entries done by the junior is correct. I think RealBooks has eliminated it to a great extent already. Nevertheless, I feel we've just scratched the surface and there is a lot more room for advancements. Right now, we guide our focus in India alone. Soon, we'll embark towards markets in Middle East, Singapore, and Africa etc.