Extracting Data and performing analytics are all well and good, but decision makers are concerned about the quality of data on which their solutions and insights depend. In that attempt,the enterprises and decision makers at times fail to understand what constitutes quality data and how it can be obtained, generated, collected, and utilized. Founded in 2016, and led by a team of industry veterans having worked around tera bytes and peta bytes of data, Sentienz is a big data domain startup building turn-key solutions based on the latest technologies in Cloud, Bigdata, Text Mining and Deep learning space. Sentienz is a ready to consume,highly scalable metadata driven open source platform with highly differentiated accelerators and assets for blending data from any source to create information driven Architecture.

Sentienz digital Insights platform is open by design and comes with assets that will help to connect with any source having structured, semi structured or unstructured data. The self serve platform has GUI driven pre ingestion layer to help build schema definition and data mapping for business users. Ingestion layer uses these definitions and metadata for blending the data and ingesting data into highly scalable messaging layer. All these are governed by security layer supported by access control for change, audit and traceability. Layered Architecture abstracts the complexity of building an Intuitive digital insights platform along with the necessary automation at all the layers, right from ingestion to transformation to visualization. This self-serve capability built on open source products along with assets and
accelerators helps to keep the entry barrier low, reducing implementation time while making it easy for adoption.

Future Ready Frameworks
Sentienz' expertise in Big data domain, is not completely defined by just the insights platform. It can be traced back to the time before, when the team at Sentienz was conducive in designing and building one of the country's largest Data platforms, processing petabytes of data deployed on 1000 plus nodes.

" Sentienz's Data profiling and metadata management tools facilitate to check and remediate issues for inconsistency at any stage in the data pipeline"

A collective experience of more than 100 years attributed to the Sentienz team and the rich experience gained while building one of the largest data platforms has enabled the company to develop framework, models and assets that are relevant,future ready and differentiate Sentienz from the competitors. Besides, these models are constantly being updated from Metadata driven to AI driven in order to bring in industry and domain specific context.

Speaking of context, Soundararajan Velu, the Founder & CTO at Sentienz explains that in today's context, customer information is not limited to Enterprise's internal systems but also resides in sources which are in public domain, structured and unstructured. To get best insights, data from different sources needs be blended. Sentienz has developed connectors for varied sources which help to integrate the sources seamlessly. Additionally, to easily blend the data from varied internal and external sources, Sentienz has developed GUI driven tools for schema creation. Once the schema definition and data mapping rules has been defined, the framework for ingestion layer automatically pulls the data from the source. The data is further transformed and enhanced along its journey till it is ingested into Visualization layer. Thereby, the blended and enriched data paves way for real time actionable insights.

Sentienz self serve Digital insights not only ensures flexibility, but also allows Robust security and governable data
Architecture that abides four principles- Integrity, Standards and Policies, Security & Privacy and Regulatory Compliance. Sentienz's Data profiling and metadata management tools facilitate to check and remediate issues for inconsistency at any stage in the data pipeline.

For a Digital Valet Company looking to improve the market share and customer experience, Sentienz implemented the Data platform and integrated various data source like CRM, and enterprise system to blend the customer data to get 360 Degree view of the customer. The enriched data is fed to the specialized engines like-Campaign Management System, Fault Detection, Log Analysis, and Recommendation Systems, to reduce the fault, bring about enhanced customer experience and increase the cross sell and up sell opportunities.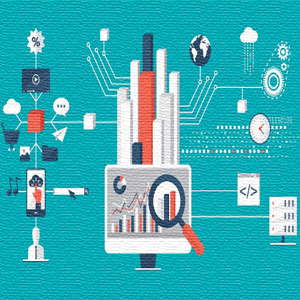 "We have done the hard yard of building a robust Digital insights platform. By adopting the plat-form, Enterprise can focus on value added activities like advanced analytics, Data science and building cognitive capability", says Soundararajan. Building on their highly innovative assets and customer focused delivery framework, Sentienz strives and succeeds in aligning clients' businesses through the ability to comprehend the life support of a business i.e. Data.

The Sentienz Data Platform
. Platform agnostic and based on open standards
. Shorter implementation lead me with differentiated assets and accelerators
. Highly Scalable daily ingestion rates Order of 10s of TBs.
. Rich Decision making framework with Machine Learning algorithm for insights.