People with a rudimentary familiarity with AI will not be surprised to learn that artificial intelligence applications are not necessarily a novelty of the 2010's. It is now the mainstream and the reason it is important to look into AI in terms of business use is that it is highly possible that it will overhaul entire diversity of industries in the next 15 years. Now, having that mentioned, it is not always a cake walk to move the business operations to one powered by AI. Taking a dig on this unforeseen scenario, Tresm Labs has been helping to accelerate and optimize their clients AI adoption while being an intrinsic part of their digital transformation journey. Co-founded in 2016, by established entrepreneur Indarjith Mathivanan and leading technopreneur Vamsi Yeluri, Tresm Labs is enabling an AI-First world by bringing cutting-edge AI to the real world through its transformative business applications. Instead of relying on their technical prowess alone, Tresm Labs leverages their understanding of specific industry processes and challenges, to build best-in-class AI solutions.

Tresm Labs'domain-focused AI solutions transform core business activities through full/ partial automation of functions using Image, Speech, Text, FRS, Handwriting recognition technologies and beyond. Laying basis of their solutions on
customer centricity, Tresm Labs work on developing both B2B and B2C solutions for the clients and their end users, keeping in mind their future technology needs and ensuring clients' forward position in the race for innovation. Particularly, Chatbots, have been Tresm Labs' play arena. With due credit to the digital workplace movement, chatbots have found a serious interest among AI enthusiasts. Enterprise interest in chatbots is accelerating as a result of the need to deliver on user experience and productivity as enterprises look for ways to improve their user experience or customer experience(CX)and increase productivity in a cost-effective manner (Best in class ROI) for the AI solutions being adopted.

" Tresm Labs leverages their understanding of specific industry processes and challenges, to build best-in-class AI solutions"

Conversational AI Engine
Before stepping their foot in the chatbots domain, Tresm Labs spent a good duration of their industry operations understanding the conversational AI market and the industry pain points, both in terms of adoption and the technology/business gaps various platforms failed to address. Vamsi Krishna Yeluri, the CEO of Tresm Labs, explains saying, "Most of these platforms cannot support complex flows that reconcile multiple conditions and take actions. In addition to these, arbitrary and opaque pricing that increases implementation and total ownership costs, is another serious problem faced by businesses intending to adopt chatbot solutions. We paid a lot of attention and care to address all of these pain points in our platform offerings after a thorough market study for more than a year". Carefully laying down their findings, Tresm Labs proceeded to introducing their conversation AI platform called Botjet.AI. The platform is built keeping
in mind the simplest of uses cases to the most possible complex ones. The clients are empowered to use the platform and build the bots on their own for any level of use case complexity in their ecosystem. More than a DIY or BYOB platform, as it may seem, the developers are provided with a full featured development console to help build super complex bots facilitating tons of integrations with in-house and third-party APIs. At the same time, the Bot can be programmatically designed and developed as super power chatbots and intelligent virtual assistants. This has earned the developer community's love and appreciation.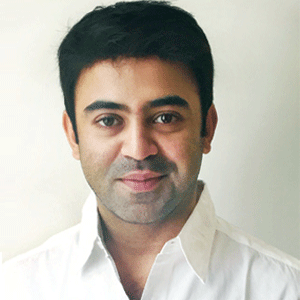 Indarjith Mathivanan,Co Founder & MD

In a recent turn of events, Tresm Labs has been approached by one of India's largest and reputed financial service providers to power their customer service with Botjet.AI. Having started with Bojet.AI as their flagship, Tresm Labs now has 4 different innovative AI solutions that can be deployed by the enterprises to improve the customer experience, customer engagement, customer service and cover end to end customer life cycle management for brands and enterprises. With such comprehensive approach, this AI domain player is reaching for the overseas market and shows promises to succeed all the same.