Walnut Security Services: Ensuring a Stress - Free Business Enviroment With a Comprehensive Cyber Sec Approach
Ever since the pandemic started, the cyber attackers have been having field days. In the yesteryear, 1.16 million cases of cyber attacks were reported in India alone, which is more than 20 times the reported cases in 2016. It's quite evident that there is an immense upsurge in cyber security threats over the recent months. Cyber security research firms and security experts also predicted that cyber attack cases are likely to increase in the coming years in all sectors, including government, manufacturing, finance, education, and healthcare. With the increase in data breaches and cyber attacks, the need for cyber security should be highly emphasized at all levels within an organization. That's exactly why it's always advisable to consult a security firm that evolves and is equipped with the latest knowledge of emerging threats. Walnut Security Services is performing this cyber security partner role into perfection by ensuring a stress free business environment for its clients. With a highly motivated and experienced group of people at the forefront, Walnut Security has created its own niche in the market, positioning itself at the right spot to help businesses identify, assess, mitigate & respond to the risks they face. CIO Insider engages in an exclusive interview with the company's Director, Nirav Patel to learn more about the current threat landscape prevailing in the industry as well as the latest endeavors of Walnut Security.

In conversation with Nirav Patel,Director, Walnut Security Services

The cyber security market in India is expected to reach up to 290 billion rupees by 2025, owing to the rise in digital adoption, which has resulted in a surge in online attacks. Where is Walnut Security Services seated in the market?
In the midst of the COVID-19 pandemic, various governments and regulatory authorities mandate both public and private organizations to implement new practices for working remotely. Since then, the Business Continuity Plan for various organizations migrated to the digital way. The widespread use of personal devices or networks for work purposes that are connected to the organization's data from remote locations created a huge risk for various types of malicious attacks in the organization. Penetration Testing, Endpoint Security Measures & Robust Security Policies and Practices have become a rising demand of every organization.


The need for cyber security has increased enormously since employees are able to access an organization's data from a remote location. Walnut Security Services is in a position to evaluate and analyze indepth how a malicious attacker can infiltrate internal resources. Often times, assets and targets are missed out during testing due to the constraint of time and resources. However, we allocate specific security professionals for a particular task therefore they can study and gain an indepth knowledge of the in scope client's assets. Due to the diversity of skillset among our inhouse experienced security professionals, they can always tailor the client's requirement to the specific needs and goals, this is what makes Walnut Security Services unique in the market.

The employees at Walnut Security Services are highly experienced and have conducted hundreds of vulnerability assessment and penetration testing projects for clients ranging from small to a major corporation
What is the kind of impact that the company has been able to create so far?
Every sector of the industry is vulnerable to cyber attack in one form or the other. Having been well equipped to address this challenge, we have helped a plethora of organizations across different industry verticals in safeguarding their digital assets for such incidents. The employees at Walnut Security Services are highly experienced and have conducted hundreds of penetration testing services, secure code review and vulnerability assessments for clients ranging from small to a major corporation. Cyber security solutions provided by experienced cyber security firms like Walnut Security Services support organizations to monitor detect, report, and counter cyber threats to maintain data confidentiality, integrity, and availability of an organization. The increase in the number of sophisticated cyber attacks such as malware, DDOS and ransom ware attacks in different sectors of the industry is a significant
factor driving the implementation of such cybersecurity solutions.

Take us around your portfolio of services.
We provide our clients with a wide range of cybersecurity services with highly successful outcomes. This includes everything from Web Application penetration testing to mobile application penetration testing, Infrastructure penetration testing, secure source code review, Security Operation Centre(SOC) management, cloud platform penetration testing (Google Cloud, AWS & Azure) API penetration testing, red Team Engagement, network penetration testing, container secure review, and attack & defense training.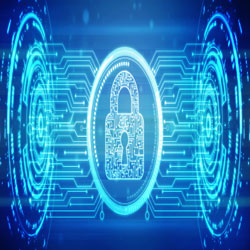 How would you describe your team?
Walnut Security Services comprises different levels of professionals ranging from cyber security professionals, application developers to the marketing teams, each having their own separate department for various specific tasks allocated to them. The cyber security teams handle the different tasks from offensive security like penetration testing, vulnerability assessment, secure source code review to even the blue team responsibilities like risk management, security operation management and so on.

With respect to the company's future roadmap, what are the goals it plans on achieving? Where does it see itself in the future?
With the rapid advancement in technology, it is often impossible to stay on top of the league as technology landscapes constantly change at a high pace. It is important to adapt and evolve to the change's technology brings in order to operate smoothly business continuity. We understand this dire need and quite vigorously work towards it. We are constantly addressing the need to think ahead with advanced code reviews, penetration testing and much more.