Castellum Lab: Promising Comprehensive Cybersecurity with Continuity, Coverage and A Real time Approach at Core
From Adam to us, mankind is prone to mistakes in one or the other way. But the greatest curse of the cyber landscape is that there are hunters waiting to vigorously pounce on even the slightest of mistakes, engendering catastrophic effects. Amidst the radical game of the hunter and the hunted, static solutions that fail to incorporate the ever growing dynamism are merely relics of the past. Castellum Labs, a nextgen Cyber Security technology venture based out of Hyderabad, has adopted an approach that is designed, from the foundation up, to always be novel a judicious mix of an agile technology platform and a team of inhouse cyber security experts. Castellumians not only engage in forensics and add meaning to signals, but they constantly work with the platform architects to modify and add capabilities on a daily basis. We recently had an exclusive interview with the man at the helm of these exciting endeavors of Castellum Rajeev Shukla(Founder & CEO), who is a seasoned IT leader with more than two decades of industry experience.

In conversation with Rajeev Shukla, Founder & CEO, Castellum Labs.

The cybersecurity market in India is expected to reach up to Rs.290 billion by 2025, owing to the rise in digital adoption, which has resulted in a surge in online attacks. Where is Castellum Labs positioned in the current market?
Over the last few years, India has outpaced and out ranked China in terms of overall digital payments volume. Suburban and rural population of India has embraced online shopping and digital payments as a natural way of life. Such rapid adoption, especially in a populous country like India comes with exceptional transactional volumes. Such large digital transaction volumes attract cyber criminals and cyber attacks. While enterprises have taken some measures to protect their data and their customers from cyber threats and cyber frauds it is a complex and ever growing challenge.

We, at Castellum Labs, have studied the market carefully and concluded that the current models of cyber security, which are mostly project and hygiene oriented, will fail to address the threats in a country like India. Cyber threats for companies in geographies like India can be dealt with a continuous model of security deep visibility and realtime detection and response capabilities.

Castellum is using its cyber engineering capability to offer long term end-to-end managed cyber security services and solutions to customers. Our focus is on creating high quality cybersecurity engagement, with continuity, coverage and a realtime approach at center stage. Our cloudbased platforms, our unique security frameworks and our central team of security experts orchestrate end-to-end security for
customers in multiple areas.

Could you tell us about the key areas in cybersecurity that you focus on?
Castellum Labs offers security solutions and services in fourkey areas: Application Security, Cloud Security, SOC Monitoring, and Threat Intelligence. We have carefully built capabilities and engineered technologies in each one of these areas, in order to create long term value for our customers.

We intend to offer engagement models to our customers across all of these four key areas, with an aim to build long term value for our customers. We end-to-end manage security of these areas to enable our customers, adopt (i)a continuous protection model(ii)deep and uniform visibility in threats and posture, and (iii)real time detection, response and closure capabilities.

Our focus is on creating high quality cyber security engagement, with continuity,coverage and a realtime approach at center stage
Our end-to-end management of customer security in any of these areas is collaborative in nature. Customers are provided with a real time view of their security works on a portal. We also ensure that customers are provided with deep insights and analytical dashboards at their fingertips on the same customer portal.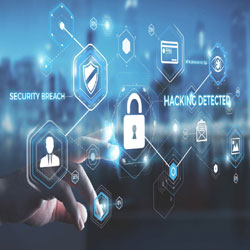 Tell us about your solutions like WatchOUT, AppFORT and ThreatNiXD. What is the kind of technology frame work used in these platforms?
Engineering and automation are our forte. In our short journey of three and half years we have created powerful platforms for application security darkweb monitoring and SOC monitoring. These platforms help us deliver exceptional value to our customers. Each one of these platforms is inhouse designed and built ground ups. Our unmatched ability to create continuity, deep visibility and real time resolution is enabled by our platforms.
appFORT is our cloud platform for orchestration of application security services. This platform helps us execute security testing for web, mobile and APIs with exceptional coverage and with smart automation. appFORT also enables us to handle large volumes of applications with the same rigor of security execution, without possibility of human error affecting the quality of project and quality of experience for our customers.
watchOUT is our SaaS platform for darkweb monitoring, external threat discovery, attack surface management and risk management. This platform not only enables our customer to gain visibility into threats from darkweb find
out leakages, detect potential breaches and discover gaps on their attack surface in realtime, but also take action on them.

ThreatNiXD is a home grown platform for SOC monitoring built and used by our team to offer Managed Detection and Response services to our customers. We eliminate the SIEM adoption and other SOC pain points, using our unique tNiXD SOC monitoring model. Our team remotely configures the log collection from customer premise/cloud, we pull the logs in cloud based ThreatNiXD platform, and our SOC monitoring team gets started on 24x7 monitoring.

All of our platforms are integrated into a single customer portal. Our customers get uniform and integrated experience across multiple cyber security areas on a single portal.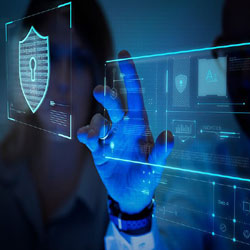 Acquaint us with a recent challenging case study and the strategies you applied to over come them.
Castellum Labs recently concluded the first phase of our long term engagement with one of the customers in the BFSI sector. We had a unique challenge with this customer. There were too many sources of s/w for this customer, partners, vendors, off-the-shelf apps and inhouse development. Another challenge was that they had not implemented any security controls for their software applications. Acceptance of security testing and vulnerabilities by such a diverse dev structure was also a big challenge.

Castellum adopted a model, incorporating the risk evaluation of the current applications by categorizing them into various exposure categories. We also showed them a potential secure state, and rewards(lowering of risks) through the structured application security testing and vulnerability remediation. Our appFORT platform and our portal played a key role in convincing the diverse dev eco system of customers. We showed them a set of improvements on a regular basis, and showed them the real shift of needle on threat posture.

With respect to the Castellum Labs' future roadmap, what are the market opportunities you foresee and what are your goals?
We intend to offer more integrated and end-to-end managed services for our customers focusing on continuity coverage and realtime abilities. We also intend to further enhance our customer portal into a 'Single Source of Security Truth' for our customers. We want to take our core platforms and our portal to a point, where they are used by our customers for their internal security management, by their vendors who provide services and by us.

We also intend to launch some of our technologies and platforms as SaaS platforms. watchOUT is the first of our platforms, which will be available to customers on a SaaS model for complete darkweb monitoring, external threat discovery attack surface management and risk management.