With digitization hitting hard, the chances of security risks have reached an unimaginable level. Companies and individuals across the globe are encountering new cyber threats almost every other day, calling for the immediate attention of industry leaders. Envisaging the existing market demand around cyber security, Pattern Drive is a leading digital marketing agency in India with its services ranging from Online Reputation Management (ORM) to Search Engine Optimization (SEO), Cybersecurity, Database Management and Data Recovery. Relying on exceptional threat management strategies for augmenting businesses through the freshest digital marketing disciplines and focusing on quality of work to deliver better results, Pattern drive fosters the best marketing strategies, along with innovative approaches. Considered as one of the top Cyber Security and Digital Marketing Companies offering premium services globally, Pattern Drive has been helping organizations reach their unlimited potential by enabling a stressfree & safe environment through the intersection of the latest technologies and out-of-the-box ideas. Equipped with a team of highly experienced professionals, who excel in pouncing with impeccable decision making and immediate action in crucial circumstances with proper analysis, Pattern Drive has garnered an excellent client base by far, while also owing to its product range, customer services, and customer engagement

Mrittika Chakraborty(Administrator, Pattern Drive) engages in an exclusive interaction with CIO Insider

Is there any SOP for understanding the customer's pain areas and building client centric solutions using your proficiencies? Also, what's your USP?
Being well aware that not every issue
has a similar solution, we aim to offer customized solutions using the latest techniques and innovative ideas. Customization with the services helps us offer the exact solution our client needs and establish a fruitful conversation with our clients. This enables us to have a better understanding of their issues and act accordingly, following which, we undergo rigorous analysis. We never burden our clients with unnecessary services or false promises.

We believe in Unity and Quality following the path of Transparency and Responsibility. These are the core values that keep us going
We believe in Unity and Quality following the path of Transparency and Responsibility. These are the core values that keep us going. Offering confidence in taking up challenges and proving our selves, we look forward to becoming an invaluable asset to the industry.
Share some of the latest challenges that Pattern Drive has resolved for its clients? Tell us about your portfolio of solutions.
Cyber Security challenges are limitless. No company is ever secured, nor does there exist any software that guarantees a cent percent security. The sole reason behind this is that cybercrimes are continuously increasing where the cybercriminals engage in new modus operandi to fulfill their goals. Additionally, the implementation of blockchain in various cyber crimes is also rising at an alarming pace. The evolving complexity of Blockchain with each passing day presents new challenges while conducting blockchain analysis. By overcoming the unique challenges of block chain analysis using the latest technologies, solving complex cyber security issues, and working with significant Law Enforcement bodies globally, have been an accomplishment.
With time there has been a heavy demand for various cybersecurity solutions alongside the most vital cloud services, and our aim to focus on all the core services of our niche. Our portfolio
of solutions includes Cybersecurity Services, Blockchain Analysis, Data Recovery, Digital Marketing, CloudSecurity and other Cloud Services, and Cyber security Staffing Solutions.

Share a success story about one of your fascinating recent implementations that augmented the reputation of Pattern Drive.
We have helped Law Enforcement in the past as well as in the latest bust of illegal services. The upgraded technologies used in the blockchain analysis help the Law Enforcement Agencies bust illicit organizations. We collected the digital footprints that helped in understanding the involvement of cryptocurrencies. With the collected information, we conducted a rigorous blockchain analysis. We also gathered evidence following data recovery that got forwarded to the respective law enforcement departments.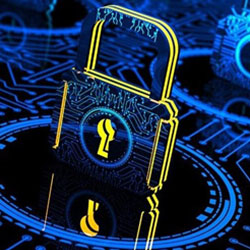 Pertaining to the current market opportunities that you foresee, what's the future roadmap set for Pattern Drive?
Pattern Drive is an ever growing company where we deliberately follow the latest market trends and try to implement the latest techniques through our services. We strive to continue the same method to deliver the best solutions to our clients, creating an even more substantial client base and helping their companies flourish. Presently, we have been focusing on becoming the top Indian Cybersecurity Research Organization.

Our future roadmap involves spreading awareness via educating the young students on diverse cyber mishaps and security implementation. Looking forward to delivering cyber hygiene, we foresee our selves to be the top Indian Cybersecurity Research Organization providing anti hacking/cybersecurity modules.