For enterprises today, datasets are the key to creating more efficient services that delivers a more targeted customer experience. Substratal Solutions Private Limited(SSPL), headquartered in New Delhi, is a consulting organization which has been working in the field of Big Data Analytics, Data Visualization, Robotics Analytics, Business Intelligence, Digital Transformation and Predictive Analytics. SSPL comes with a unique combination of Business and Technology mixture in its delivery.

Media as one of the Industry, SSPL has been working, it experienced that "In Media Analytics, we have been seeing a lot of claims by the channels on their TRP's and Market share, the calculation of these numbers is less than 50,000 households, and that too watching TV Channels over a TV set only. On the other hand, channels are interested to know their actual positions, reach, and viewership etc., from much larger population of the country and abroad. The data for such vast analytics comes from multiple sources such as Digital, Mobile, Set-Top Boxes, and Cloud. The first challenge the Media Industry faces, is to make the varying data be read and then analyzed in real-time basis. Here, SSPL comes with a powerful and economical solution, which can read data coming from proprietary formats, and all other structured and un-structured formats at the same time and generate intelligent analytics which could be made available on systems, laptops, tabs and smart phones", adds Nishith Seth, MD, SSPL. Similarly, the above concept can be applied to Government and Private Sector Companies too. SSPL has a specialized team to perform the above analytics
and much more for a plethora of various industries.

"SSPL comes with a powerful and economical solution, which can read data coming from proprietary formats, and all other structured and, unstructured formats"

Predictive and Prescriptive Data Analytics Products and Solutions
Using the Big Data Analytics techniques and technologies, SSPL helps and supports their clients, more effectively and efficiently. SSPL manages to recover leakage with the help of Manage the Leakage solution which minimizes the possibility of the leakage to an extent it's possible. These requirements make a shift from Post-Mortem to Preventive Analytics. The ideological shift requires the organization to move from Departmental Level Analytics to the Enterprise Level Analytics, where the impact is seen over the entire organization. SSPL with its specialized technology called assure BI, is able to serve its clients with dual layer of the solution, to manage the Advance Analytics. Dual layer is the backend layer called ETL (Extract Transport Load) and front-end is known as Visualization. The ETL layer, which plays a most important role, can be integrated with multiple format of data sources both structured and unstructured, and on real-time basis. It can extract the data directly from the source, without creating any addition copy of the extraction, perform complex computations/ analytics/ predictive/ robotics and generate Smart Dashboard over Cloud, Web systems, and Smart Phones (both Android and iOS). SSPL solutions are not just technical software, it comes with business consultancy, to support and help clients with Industry best practices and latest trends.

Furthermore, SSPL always recommend their clients to have solutions, which are on-premises, so that their data security and confidentiality is maintained at any given point of time. SSPL, solutions, work on flat file systems, which means, its requirements for the space to store and manage large data-sets become much easier, and secondly much more secured from any hacking or mis-use of the same on being leaked. SSPL's latest advanced solutions, read the data
directly from the source, creates its intelligent copy(image), which is analyzed for the desired outputs. In this entire process, the data is non-editable, hence results are reliable. Lastly, up on the data imaging concept, SSPL is able to process much larger size of the data and multiple sources at the same time. Overall process can be easily executed on 32 bit systems, which means, SSPL solutions are not resource hungry but surely the output is its clients' demand. SSPL not only brings in the technology, it also brings in the business domain expertise. Solutions from SSPL can work on realtime basis across domains such as Government, Media, Telecom, Banking, Insurance and Retail.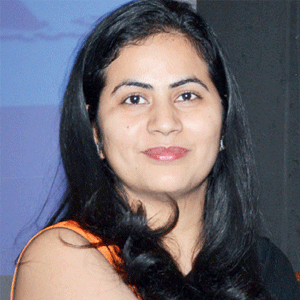 Priyanka Uppal, Director

SSPL is working with 400+ corporate both within India and abroad. SSPL, with its team of experts in the data migration segment, help the clients to test the migration with 100 percent records being analyzed on its tool, and tested with user required parameters. Beside this, SSPL is focusing on developing its solutions and services with the Industry demands, with more features on Mobile Apps for Analytics. The company has started working on Predictive/ Robotic/ Artificial Intelligence Analytics to identify, exactly, where and what is going to be wrong within the Financial Transactions of the company. While at it, SSPL also focuses on bringing the technology in the education sector to upgrade the skills with real- life experiences. SSPL's aim is to help clients to steer towards their corporate vision and goal with best possible optimized analytics solutions and services.